Signals and Systems Assignment Help
Introduction to the Signals and Systems:
Signals are functions of time or sequences in time that presumably represent quantities of interest. The operators that accept a given signal and produce a new signal are systems. Systems are functions that have domain and range that are sets of functions of time. It is traditional to use a fancier term such as operator or mapping in place of function. Signals are abstractions of time-varying quantities of interest. Systems are abstractions of processes that modify these quantities to produce new time-varying quantities of interest.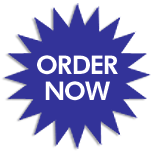 System Properties:

Linear Systems
Time-Invariant Systems
Linear Time-Invariant (LTI) System
LTI Systems in Series
LTI Systems in Parallel
Causality
---
Signals and Systems Assignment Help By Online Tutoring and Guided Sessions from AssignmentHelp.Net
---
We provide all type of help like Assignment Help, project help, homework help and online tutorial. Brief introduction of Signals and Systems is also available for quick reference. Our team is available 24/7 live to help you.
What kind of help for Signals and Systems are offer at assignmenthelp.net?
Brief documentation is given with proper explanation of Signals and Systems. If any student facing problem while doing project or assignment then they can contact our expert to get perfect solution at a very minimal cost. Students can chat with our expert team. Student can join online tutorial service and learn Signals and Systems quickly in effective manner.
Assignmenthelp.net provides help for the Signals and Systems. Assignment, project, homework and online help support are available here. Anyone can learn about Signals and Systems using our tutorial facility. Our all services are open for all. They are available for helping you 24x7 live.
To submit Signals and Systems assignment click here.