How to create a marketing plan?
Everyone knows that a business plan is very important for a business to succeed in the kind of competitive environment that defines the world nowadays, but many businessmen still fail to accept the importance of a marketing plan. People tend to think that a business plan is enough to keep their business afloat and succeed. This is where they go wrong. A marketing plan is just as important. If an entrepreneur fails to figure out and accept how vital a marketing plan is, his business' days are numbered.
Unlike a business plan, a marketing plan takes into account what strategies are to be used to first of all win customers for the business, and then keep them with the business. A marketing plan is one of the modern day tools that businessmen use to promote their businesses. I fact, it is one of the most effective tools that one can use to make sure that the goals he has set for his business and himself are achieved in time. It helps the businessmen of this modern world to plan out every bit of detail of their businesses. There is no limit to the length of this document. The length of this document depends on the requirements of the business.
Before learning how to create a marketing plan, one should know what a marketing plan exactly is and how a marketing plan is important for a business.
A marketing plan is strategic in nature. It includes facts, objectives of the business and the numbers and stats related to the business. A marketing plan is obviously concerned with the sales of the business. It spells out and extensively explores all the tools and strategies that you are going to use the sales goals that you have set for the business. In the simplest of words, a marketing plan talks about what you'll sell, who you'll target to be your customers, who you'll want to buy it and many more. It talks about all the strategies that you'll use to generate leads that will result in an increase in the number of sales for your business.
A marketing plan is basically a layout of all the marketing strategies to be used in the coming year or session. The basic goal of the marketing plan is to draw a layout of how you will present your products and services to the customers and the target market. It basically draws out all the tactics that you can implement to build the enterprise that you dream of. In today's world, most of the businessmen and entrepreneurs have accepted the marketing plan as one of the most important tools for them to build a big enterprise. Many times, the entrepreneurs tend to think that the passion that they have for their business is enough for them to achieve great heights. This is where they go wrong. If somebody thinks that creating a marketing plan is nothing but wasting time, then they are highly mistaken. One needs to understand that in the kind of cut-throat competition that prevails in the markets these days, trying to operate a business enterprise without using tools like marketing plan can be really troublesome.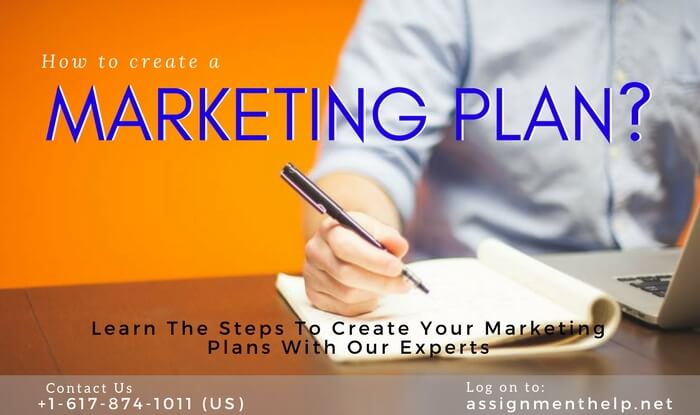 There are many things that one needs to keep in mind while creating a business plan. Here are a few of them:
1. Analyse the situation
The first thing that you need to keep in mind while creating a marketing plan is conducting an analysis of the current situation. When you start drafting the marketing plan, conduct an analysis of the current situation and take everything into account. Analyse the strengths, weaknesses, threats, and opportunities of the company. Look at the characteristics that exist in your company and also the outside factors that seem to be a threat to your company.
The basic goal of a situation analysis is to look at the current marketing situation of your company. Once you take it into account, changes can be made from there. But the first step is to look at the current situation of the company. Try to determine if the current marketing plan of the company is making it meet the goals or not.
There are questions that you need to ask yourself when you conduct the analysis of the situation. Ask yourself as to what is attracting the customers to your business currently, what are the things about your competitor's business that is attracting customers. These things that attract customers to your business are the strengths of your enterprise.
Think about what the customers will get when they buy your products and services. This is what determines a customer's level of satisfaction. Some of the basic things that could turn into strengths for your company are low cost, good customer service, and user-friendly products.
Try to determine what is it that distinguishes you from your competitors? If you come to a conclusion that there is nothing as such, think as to how you can make your business different from your competitors'. Think about why anyone would want to do business with your company and not with others'. If you want the customers to choose you and your business over the competitors, there should be a reason for them to do so. It is your job to give them this reason.
2. Figure out what the customers think about your company
It is really important for you to know what your customers think about your company. If you have a customer base, you can try sending out surveys. These surveys will prove to be really helpful to you in figuring out your strengths and weaknesses. Once you figure out your strengths and weaknesses from these surveys, the marketing plan can be created keeping them in mind.
When you send out the surveys, keep in mind that they should be short and very simple. No customer would be willing to spend a lot of time in giving you input if you keep the questions very long. Make sure that the survey that you send out contains questions which are short enough to engage the customers.
You can even try sending out email surveys. However, this is possible only if you have a database containing the email addresses of the customers. Also, with these surveys, there is a risk of your emails going into the spam folder of the customer's mail account. Once you send the email survey out, there is no way for you to know the number of emails that went into the spam folder and how many went into the inbox.
3. Try to define your customers
This might sound odd, but it is very important for the businessman to figure out who exactly are his customers. Try to develop a definition of your ideal customer for yourself. There are different things that you can and should take into account while doing so. Factors like age, family composition, sex, location and many others play a very important role in drafting this location. Ask yourself questions like: Are my customers bold or timid? Northern or southern? Traditional or modern? How frequently the customers buy my products and services? In what quantity do they buy them?
This might seem to be useless to you, but there is a proper reason for all this. Once you figure out who are your customers, what part of the population can you really call your customers, it becomes easy for you to lay out the marketing strategies and tactics. This knowledge of who your real customers are acts as a guide for you to plan your marketing campaigns.
4. Make a list of your goals
This is also something very important for you to prepare the right marketing plan. As already mentioned, the sole purpose of creating a marketing plan is to achieve the goals that you have. But before you create the plan, it is very important for you to actually know the goals. Therefore, when you create a business plan, make a list of all the goals that you want to achieve. If you want your business to achieve an increase of 10 percent in the sales by the end of the next quarter, then write it down. When you make a list of all these goals, what happens is that it becomes really easier for you to create the marketing plan… because now, you will be able to create it in accordance with these goals.
However, make sure that the goals that you set are realistic and achievable. A list of unrealistic goals might make you feel really motivated for an hour or so, but in the long run, it will prove to be absolutely useless. And an unrealistic list of goals will automatically result in an unrealistic marketing plan, which will have no use for you whatsoever. After all, if the strategies that you lay down for your business cannot be realized, then they are no strategies at all.
5. Gather the collected information
In the first four steps, you have conducted an analysis of the current situation, figures out the public opinion about your company, defined the customers and also made a list of all the goals. Now, it is time to gather all the information that you have collected in these four steps and review it.
If you have made surveys, review them and determine what the public wants from you and how you'd like to grow your business in the future. When you decide, compare your strategies against the real-world obstacles. These obstacles might include projected trends of market, the forecast of expenses, competitors operating in your target area.
6. Develop the strategies
Now that you have all the gathered information, it is time to develop the strategies for marketing. Once you have decided the goals, it is important that you go forward with that chain of thought to determine the tactics and strategies to reach these goals. These strategies can differ from business to business. But some of the most basic things that one can adopt are:
Organise corporate or in-store events. This could be any event that you can host to impress the clients that your company has. These events can prove to be a great way to bring customers to your company.
You can offer some minor reward to the customers for frequenting your business or following your business enterprise on social media. You can even try to organize some contests in stores to attract the customers.
You can also try setting up some advertisements. When an enterprise sets up catchy advertisements, it proves to be highly effective for the business. Although this method of marketing can prove to unrealistic for many enterprises because of the expense involved, if one implements it, it proves to be really useful and effective.
Various social media platform can also be a very effective and also inexpensive means for you to advertise your business.
7. Set a budget
The last step towards creating a marketing plan is to set a budget. You can have a plethora of ideas, it is important for these ideas to be in accordance with the budget that you allot to the marketing operations. The budget that you set should reflect the current state of your business and also the growth that you want it to make in the future. Be realistic with the budget as well. Analyse the current finances of your company and then allocate a budget. You can try to start with the allocation of small funds and increase these funds on your way further. If you find that the strategies and tactics that you have planned are exceeding the set budget, try going back to the tactics and strategies and getting a mix out of them which can work on the allotted budget. Do not try to implement some tactics that you can't afford just because you think that they are the best ways of marketing.
Now that you have done all this, it is the time to actually write down the marketing plan. All of this is to be done by you before you even start writing the plan.
When you start writing the marketing plan, start with an executive summary which includes basic information about your products and services. Then, describe the target market for the investors or anyone who is reading your marketing plan. List your goals and then write the strategies. Once you are done with all this, your plan is ready!