Digital Imaging Fundamentals Assignment Help
Introduction to Digital Imaging Fundamentals:
Digital imaging fundamental can be accomplished by using a specialized image receptor that can produce a computerized radiographic image. The computer can manipulate the radiographic image in various ways after the image has been created digitally. Most digital images are a grid of pixels. Each pixel is described by a number that determines its color.
application of Digital Image Processing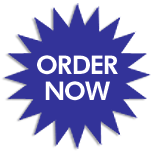 Image Processing application: In these days each and everything is digitized. And one of them digital image processing is very interesting, and it follows some principal applications areas:
Enhancement of pictorial representation and information for human interpretation, and
Autonomous machine perceptions for processing of scene data.
Image extraction procedure, which is suitable for computer processing.
Digital Imaging Fundamentals Assignment Help By Online Tutoring and Guided Sessions at AssignmentHelp.Net
---
Digital Imaging Fundamentals:

Elements of Visual Perception
The Electromagnetic Spectrum and light
Image Sensing and Acquisition
Image Sampling and Quantization
Basic Relationships between Pixels
Basic Steps For Image Processing:
Acquisition of Image: digital image acquiring.
Preprocessing of Image: Use for enhancement of image which also increase the success rate of other processors.
Segmentation of Image: Use for splitting of input image into objects.
Representation of Image: use for changing input data into suitable form which is easily understand computer.
Description of Image: It is use for extracting information or features of image classes.
Recognition: it use for assigning label to an image with the help of description of that image.
Interpretation: It is use for assigning meaning to assembling of objects.
All help like assignment, homework, project and programming with Digital Imaging Fundamentals are offered. Documentation, chatting with experts and online tutorial services are available to you all time 24/7.
What kind of Assignment Help for Digital Imaging Fundamentals, we provide?
Brief introduction is provided with proper explanation and screen shot of example. Anyone facing problem with the programming section of the Digital Imaging Fundamentals then they can chat with experts get cost effective solution. Our team of experts are available 24/7 live for helping everyone.
We also provide help for the assignment, project, homework, programming help and online tutorial. Student can join our online tutorial and learn the Digital Imaging Fundamentals at nominal cost. Our expert team will guide you for your assignment and homework. They are available for all the time to help students who needs helps. All services at assignment are open for all at minimum cost.
To submit Digital Imaging Fundamentals assignment click here