Chemistry Assignment Help With Depression in Freezing Point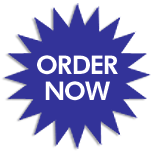 Depression in Freezing Point
When a solvent is cooled, a temperature is eventually reached at which solid begins to separate from the solution. The temperature at which this separation begins is called freezing point of solvent.
At freezing point liquid and solid are in equilibrium.
At the freezing point the vapour pressure of liquid and solid will be same.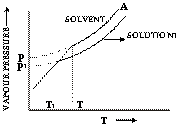 Additions of a non-volatile solute, decreases the vapour pressure of pure liquid. Therefore for a solid to have the same vapour pressure as the solution, the temperature would lower down.


DTf = Kf × m
Kf =

Assignment Help For Depression in Freezing Point
Assignmenthelp.net provides best Online Assignment Help service in Depression in Freezing Point for all standards. Our Tutor provide their high quality and optimized Tutorial help to fulfill all kind of need of Students.
To submit Depression in Freezing Point assignment click here.