Cultural Geography Assignment Help
Introduction to Cultural Geography
The sub-field of human-geography which deals with the study of culture products and norms and their variations across and relations to shapes and places. It covers a wide area of human interaction with the land. It include language, religion, medicine, cities, economics, entertainment, and much more.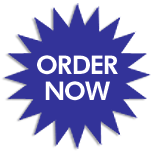 We have assignment, project, homework and online help with Cultural Geography concept at assignmenthelp.net. We present all type of solution for problems related to the Cultural Geography.
---
Cultural Geography Assignment Help By Online Tutoring and Guided Sessions from AssignmentHelp.Net
---
Culture geography regions are divided into two parts are as follows:

Formal Culture Regions:

-->The region which is inhibited by people who have one or more culture traits in common

(i.e. Language, religion, race etc.)


Functional Culture Regions:

-->A region or area that function as a unit socially, politically or economically.
Email Based Assignment Help in Cultural Geography
To submit Cultural Geography assignment click here