Dissertation Assignment Help Part 1
Introduction
The purpose of this report is to develop a plan for new product development in the software industry. The company is Infobricks Technology India Private Limited (ITPL). The company plans to develop a new software product (ULL-University Leisure and Lifestyle Manager) in the education segment. The report is structured into various parts. The first part develops a business case for the new product, with the theoretical review ad market captivity of the case. The second part plans for necessary resources required for the project. The third part presents implementation plan, marketing strategy and monitoring and controlling. Finally, the primary data collected is presented, based on which recommendations have been made for the company.
1. DEVELOPMENT OF NEW PRODUCT
1 a. DEVELOPMENT OF BUSINESS CASE FOR NEW PRODUCT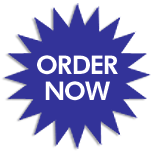 Indian software companies have decisively established themselves on the global juncture over the years. Indian software companies cater more than two-thirds of Fortune 500 companies so far as their and business process outsourcing and other software needs are concerned. A few distinguished names in this category are Tata Consultancy Services, Infosys Technologies and Wipro Technologies. They are well-known global brands, competing for nose to nose with multinational software companies.
The software products story, though, is poles apart. To be convinced, countless global companies, consisting of SAP, Microsoft and Oracle, leverage India for product development either all the way through their subsidiaries or by outsourcing to Indian technology service providers. As well as some Indian companies have developed their own products and are commercializing them in the course of the licensing model. However domestic successes are inadequate whilst it comes to full-fledged software product companies, those that develop and own software and trade it themselves or with the help of partners.
Of India's total software and services revenue of US$52 billion in fiscal 2008, the software product division accounted for a mere US$1.4 billion, with the top 10 companies taking in more than 80 percent. This might well change in coming years. Software products figure the fastest-growing segment of the USUS$1.3 trillion global software industry. In accordance with a recent study, sales of software products are likely to augment from US$294 billion current to US$537 billion by 2015. Further, according to the study by 2015 the addressable market for Indian software products might be US$290 billion to US$315 billion (Euromonitor, 2008).
The buoyancy is not speculative. This is because, ever since 2001, India has produced 371 product start-ups, where two-thirds of these were formed in the last three years, 100 in the last year alone. Even as the majority of the early on players in the Indian software product space focused chiefly on the financial and accounting segments, the newer companies are looking at segments such as business intelligence, security and education. In the previous three years, total venture capital investment in India raised at a compound annual rate of 42 percent, reaching US$543 million in 2007. Funds invested in the software product segment raised somewhat faster, by 43 percent, to US$156 million. In fact, Indian software companies are enormously buoyant considering the demand of software products both in domestic and international markets (Datamonitor, 2008).
Comprehending as from where the optimism comes out, there necessitates a look back in time. India's software products dealing dates back to the early 1980s, when companies namely HCL, Softek, Wipro and TCS launched Unix-based compilers and office applications in the domestic market. Furthermore, from 1985 to 1990, India was quartered to some 350 software product companies. These companies faced the intrinsic challenges of the software product business (Euromonitor, 2008). Deficient of a domestic market and a shortage of professionals with pertinent experience contributed to their miseries. With the passage of time, a few of these companies shut down. A good number of others morphed into services companies. This was the time that the services business had began to grow and it was a much easier option. Even as several of the challenges carry on, a meeting of factors consisting of a strong and rising domestic market, disruptions in technology and business models, an increasing talent base, a now-well-established India brand, and enlarged venture capital funding is likely to enhance the segment in coming years.
So far as the domestic market is concerned, when it required strength, Indian players were duty-bound to build software products for other markets, such as for the US. Capturing the touches of customer requirements was hard, and marketing the product was costly. In recent years, nevertheless, a prosperous economy has fueled the expansion of domestic technology demand.
Indian software industry will have more experienced people as software products being designed and developed from the ground up at multinational subsidiaries in India. Although this is not the case that each new software product will bring into being from India will find the going easy. Noticeably, one of the biggest support currently for product development in Indian software industry is angel funding. For instance, in Silicon Valley, angels play a decisive role in spotting and supporting a start-up and building it to a size where it holds the attention of venture capitalists (National Association of Software and Service Companies, 2008).
Already stated above even as the majority of the early on players in the Indian software product space focused chiefly on the financial and accounting segments, the newer companies are looking at segments such as business intelligence, security and education (Passos et al, 2008). Moreover, in the current environment of a global recession developing a new software product in education segment (textbook and library service) is a safe hand.
Universities around the world today make every effort to carry the most complete, relevant education to its students. To better train students for the place of work, the schools of business particularly wish to include business management software into its curriculum (Passos et al, 2008). Nowadays, students can put on skills that enhance job opportunities and observe how all aspects of a business work together. Students as well get hands-on experience installing and configuring the software.
For universities and schools of business around the world, where the principles of action are to kindle teaching, research and specialization, the digital library turns out to be a proactive action to present the academic society the prospect to frequently publish their work in the course of web systems, spreading knowledge, optimizing the scientific communication flow and dipping the cycle of new knowledge creation. The digital library is the one that, further the catalog, texts of documents of the collection stored in digital layout, so they can be interpreted from the screen of a computer or downloaded to the hard disk (Passos et al, 2008). The authorization to read documents and the likelihood of downloading are the core characteristics of digital libraries presently, whilst the focus on digital inclusion and the virtual world access expansion succeeds.
The digital library is the one that reflects on documents generated or transposed to the electronic environment, an information service, where every part of the resources are obtainable in the shape of electronic processing (such as acquisition, storing, preservation, retrieving and access in the course of digital technologies) (Passos et al, 2008). The scientific and technological development in India happens simultaneously as the institution of digital libraries in different fields of activity. They develop into a tool for knowledge access, sharing and cooperation, which permits the entire scattered and disorganized information obtainable from the internet to be selected and stored, forming a channel of pertinent information distribution with superior quality.
Considering the prospective future of education segment, Infobricks Technology (India) Private Limited (ITPL) decides to develop a new software product in this segment, where the purpose is to cater both Indian and foreign universities and business schools. The rationale is that students have come up with the crucial university companion, capable of helping with both academic and social life.
ULL (University LeisureandLifestyleManager) as an educational software will work on a smartphone or handheld computer. It possibly will assist students to opt their textbooks and offer feedback on essays. It will even assist them to get home from the pub if they get too drunk to create it under their own steam. Currently, the program is just a prototype. It is the idea of experienced professionals from different high-profile Engineering Colleges, Training Institutes, and Universities of India associated with ITPL.
ITPL, incorporated in early 1996 as a software development company, is one of India's superior technology driven companies in the area of information technology. A pioneer in the product development field, ITPL is as well a total systems integrator and a software solutions provider, with a worldwide vision (Annual Report, 2008).
The product development department of ITPL has developed two winning products over the years. The flagship product of the company Eqsys Marine Exchange is a procurement exchange for the maritime industry and is extensively used by Ship Owners, Ship Managers, manufacturers and suppliers for the shipping industry. ITPL offers software consultancy, software development and placements of professionals, both contractual and permanent basis, on a range of client applications. ITPL's high-tech software development centre is located at Mumbai, India. To gratify to bigger European markets, ITPL has its existence in the UK (Annual Report, 2008).
ITPL's vigor in the whole stuff of information technology services is increased with alliances and partnerships with strategic information technology companies. It is with the help of these qualities that ITPL is competent to proffer committed services to its clients. ITPL guarantees quality all the way through its best-practice methodologies, offering end-to-end information technology solutions, thus attaining perfection for its clients in their central part business areas. ITPL's proactive approach joined with best-practice processes, guarantee economic and effective project implementation to global quality standards.
ITPL's technical professionals analyze and devise solutions for clients from the entire world. The team of support staff join hands in this goings-on of the software business and work in the cycle to realize the organization's goals. The senior technologists of the organization proactively incorporate new technologies into the team. Moreover, the finance, marketing and HR departments constitute the organization (New Product Development Report, 2008).
ITPL considers that the software business processes and people who attain these processes are constantly on a learning path thus endlessly improving themselves in attaining the final goal - to present a better value to customers. The organization's current staff consists of experienced professionals from different high-profile Engineering Colleges, Training Institutes, and Universities of India.
1 b. REVIEW OF LITERATURE
New product development is all about innovation. Therefore, prior to discussing various aspects of new product development there requires to be defined as what is innovation and also product innovation (Goldenberg and Mazursky, 2002).
Markedly, innovation is a rather wide-ranging concept that can be defined and comprehended in various different ways. Generally, the term innovation is linked with technological newness and even the words technology and innovation have been described as synonyms (Rainey, 2005). However, in general an innovation is defined more generally as an idea that has been put into application into a new product or service, process or organizational elements (such as communication, reward and authority structure) steering it to technological, organizational or market change in a value-adding approach (O'Sullivan and Dooley, 2008). This definition covers the essential substance of execution, where new knowledge has to be effectively executed before it can be called an innovation. Therefore, the realization of ideas for reorganization, cutting costs, putting in a new reward system, upgrading communication, or assembling products in teams are too innovations. So far as product innovation is concerned, concerns to new, or improved innovative products /services.
Success in the market not just necessitates the development of new products to meet up customers' expectations better but it as well necessitates attainment of the lower cost of production and faster than the competition. In the early, on the phase, the upgrading of the new technology is sluggish as the state of the knowledge is very meager. As the new technology turns into diffused it creates more and more interest in it and the development picks up a fast pace (Millson and Wilemon, 2008). Nevertheless, as the technology nears its natural limit progress turns out to be harder and harder to accomplish. Companies introducing new products tend to pursue a related pattern. An opening product is generally introduced in the market with the existing state of the technology (Ettlie, 2006). Nevertheless, as companies put on more knowledge regarding the technology they bring in changes in the product design to advance its technical performance, features etc. Therefore, change in product design is barely achievable whilst companies are rather confident regarding the position of the knowledge.
Over the years, companies have confronted with the globalization of competition, amplified rapidity of innovations, and uneven customer needs. To counter to these challenges companies have concentrated on their core competence and capabilities, which, eventually, has called for more networked business actions (Davenport, 2000). As an effect of this specialty, companies necessitate getting knowledge outside their own expertise to generate and bring value propositions to their customers. This development has a well-paved way to companies offering highly skilled and knowledge-intensive services.
The development of software business has an imperative role in adding to employment and national economy, but as well in developing other linked industries. Software business has noteworthy horizontal effects to the manufacturing, service business and retail sector since information technology systems are necessary for their business processes and competitiveness. The sky-scraping development of software industry appears to join both a rising dependence on services and a high level of innovation (Klein, 2006). Apart from these, there are changes that will influence the innovation process. One such change is the growing focus on customer-orientation. In nearly all industries, product development has moved from being technology driven to be driven by customer requirements (Conner and Clawson, 2004). This implies that technological innovations only will not be adequate to achieve market acceptance, wherefore customers necessitate to be involved in innovation processes in a bid to turn out solutions that best meet up their necessities. The cycle times of product development have as well been reduced due to competitive pressures and challenging customer expectations. This places an elevated pressure to the whole innovation process, where the elapsed time from the outset of an idea to the release of final product giving to the market ought to be cut down.
Notably, computer software is the stored, machine -readable code that drills a computer to conduct definite tasks. The three kinds of software are found as tools, applications and system-level software. Tools are used to create applications to take back, organize, manage, and control data. On the other hand, applications designed to work out explicit problems innate across every one of industries or in a specific industry or business function (Bessant and Tidd, 2007). Finally, system -level software controls the interior operations of a computer. The entire three kinds of software can be offered in either standard or customized shape. The term software product usually concerns to a traded, standard software program although a few of the more complex forms of software products entail a various degree of customization too (Goldenberg and Mazursky, 2002).
Software products vary from physical products in a few contexts. Whilst physical products necessitate to have production issues overtly dealt with all through the product development process, and belatedly changes in product designs can have cost and time insinuations, software products do not have such restraints (Armstrong, 2001). As an alternative, additional issues such as compatibility with hardware platforms and operating systems, both of which transform fast, turn out to be decisive. Software products are easier to copy, either in the course of piracy or by copying key features and giving sufficient protection of intellectual property rights is tricky. Network economies play an imperative role in software products - having a population of users and an installed base of systems software is generally necessary, as it assists interaction and file exchange amongst users (Mowery, 2002). Whereas architecture and compatibility issues are essential, the specification of features can generally be delayed to near launch date to incorporate the latest requirements of the target customers.
Generic packaged software applications generally necessitate big volumes to break even. Software doubling-up costs are low in comparison to that of development, maintenance and marketing. There are high costs coupled with maintaining and servicing a product over its life span. Users look forward to recurrent upgrades and demand the choice to move to an advancement at a little incremental price. Advancements have to be well-matched with previous versions and necessitate to hold on to features that users have happened to adapt to (Bessant and Tidd, 2007). Once the user gets used to a specific software package, there possibly will be a lock- in effect, as switching to an additional software necessitates learning. Launch and promotion costs are generally high as companies stage public relations events, publicize value propositions, and implement product cannibalizing to market newer adaptations. Marketing software products in global markets might require localization of the product itself with that of the marketing mix.
1 c. BUSINESS CASE AND MARKET COMPETIVITY
Indian software companies have mainly stayed away from product development. Even leading players in the industry that set striving targets for product revenues have given up their targets over time (D'Costa and Sridharan, 2004). For instance, the major company Infosys Technologies, had just 4 percent revenues from software products in, though at one time they hoped to attain a target of 40 percent revenues from products (National Association of Software and Service Companies, 2008).
There are a few reasons for Indian software companies to stay away from developing products. India is well settled as a source of software services and there are big companies that are unbeaten role models for new companies and smaller companies to follow. This makes services the leading logic amongst Indian companies. Software services allow Indian companies to be highly profitable with somewhat low risks and guarantee regular direct cash flows, in contrast to product development that entails big initial investments and future, tentative cash flows. The foremost software services companies have high valuations and create high expectations from investors and analysts who guess these companies to de-risk their ventures (D'Costa and Sridharan, 2004). The software industry is characterized by small physical capital strength and high human capital strength. The secure supply of qualified software professionals who can make revenue right away all the way through services have most likely added to the inertia of success amongst software service firms as their business model is not critically threatened. The software services business model is basically concerned to restricted client- specific relationship marketing to produce business, and competent project management and quality management to carry out it. Indian software companies have been content to go away the conceptualisation and plan of a software solution to a client -appointed information technology mentor and take on just the coding and execution of the software. Such software projects are typically well defined and have understandable deliverables. On contrary, software product development is feasible merely if the company can internally conceptualize exceptional applications and capture value principally in the course of the marketing part of the value chain (Banerjee, 2004). The restricted demand potential of the Indian domestic market and the huge geographical reserve from the biggest market for packaged software makes the entry and marketing of software products an intricate offer. Software product companies necessitate having suitable reference clients to induce other clients to purchase costly software products and Indian client installations are generally not regarded proper reference installations. Additionally, maintenance over the life cycle of a product in foreign markets is costly. So is offering support in multiple locations globally, although partial support can be offered over the Internet. There are problems with software piracy and the need of sufficient venture capital that create software product development in India tricky.
Product development can facilitate software companies to be at the leading edge of technology by developing synergies amid their service and product businesses. However, there are clearly intricacies in managing both types of projects. Generally, product ventures started by software service companies have been unsuccessful, chiefly because of unsuitable transfer of organizational practices and development culture (Athreye, 2005). A few Indian software companies might as well face an added barrier because of their being locked –in at a lower level of innovation, because of their long-drawn-out association with low-end service projects.
Nevertheless, software product development has the prospect to offer high returns to Indian software companies. Amongst software professionals, there is generally a higher level of prestige linked with working for software product companies in comparison to software service providers. Software product development projects might consequently potentially attract high-quality Indian software development talent that presently migrates to the US and other software product companies. Although the dearth of proximity to the large US market might be an obstruction, countless Indian companies have a well-built US presence for offering software services that can potentially be widened for developing software products (United Nations Conference on Trade & Development, 2007). There are product function areas in developing countries that are not served up by products from developed countries. There is a prospect for Indian companies to develop niche products at low costs particularly for the Indian market and afterward, broaden these products to other developing country markets to produce volumes. For instance Soft Systems, India has developed a low-cost specialized enterprise resource planning software for managing plantations in India, and currently has 560 installations across 12 countries (National Association of Software and Service Companies, 2008).
It is captivating that there have not been more noticeable efforts at software product development, chiefly whilst the software industry is not controlled by the factors that cling to other Indian industries. There is a model of limited product innovation that distinguishes the Indian industry across every one sector of the economy. Much of this is because of the legacy of a cosseted economy where innovation was needless and generally thwarted by government policy. The shortage of investment capital made most entrepreneurs risk-averse. Numerous engineering products manufactured in India were ruled by technology licensing agreements that placed boundaries on their least physical modification or even upgrading. Import restrictions made it tricky for companies to source specific components or skills and capabilities they needed. The scarcity of design skills and experience, the need of right engineering resources, need of a well-built market orientation, and centralized control by business family heads have been a few of the added constraints to product development in supplementary sectors in India. None of the above factors are relevant to the Indian software industry (Sadagopan, 2006). Additionally, over the years, after the liberalization of the Indian economy was initiated, there has been augmented interest in product development in Indian companies in varied industries. In an ever more competitive and packed marketplace, the capability to develop and launch new products has attained in significance, both to create product differentiation with that of enhancing primary demand. As the software industry necessitates low physical capital and high human capital, Indian software companies might be expected to be at the head of product innovation. Nevertheless, this is not apparent. India has a profusion of programming and software development skills, yet makes few packaged software products. Software industry insiders attribute this need of a package direction to factors in the bigger innovation system outside the software companies. In fact innovation can thrive just in an ecosystem that has the components of market, money, university, group of companies, attitudes, culture and the suitable regulatory and legal setting and even as software product development involves a research and development culture, market intelligence, skills to develop user-friendly software and documentation, accessibility of funds and extraordinary marketing skills'.
The Indian software industry offers a rich research background to comprehend the factors and processes that control software product development in a developing country milieu. Specified the late growth of product thinking in Indian industry, and the prevailing service orientation of the software industry, it is expected that the key challenge in software product development in India is developing a product direction. This comprises being competent to conceptualize a product in relation to what necessitates it meets, what is the target market, and being competent to come up with a typical product that meets up user needs sufficiently and yet distinguishes itself from competitive offerings in a mode that customers value (Commander, 2005). This task is intricate as research suggests that service and product businesses vary in relation to project management, culture and organizational practices. It is as well possible that companies that focus on niche markets in India and then pull out the product to other developing country markets over time are more probable to do well. As well Indian companies that build products around customized software that they have previously developed might be more prone to succeed. In India, product development speed and competence considerations might be less important to considerations of fit with customer needs. In the wake of these early propositions, there needs to examine a varied set of software product development efforts of Indian companies to acknowledge the factors that influence the initiation and execution of software product development projects. More importantly, there requires comprehending the motivations and commitment of wholesome product companies in India that activate in a framework where service companies are leading and thriving. There needs to examine the succession of entry from services to products, creates exclusive opportunities and difficulties for software companies that take on software product development projects in India.
2. PLAN FOR THE NECESSARY RESOURCES
2 a. IDENTIFICATION AND COST OF ALL MATERIALS, EQUIPMENT, LABOR AND OTHER RESOURCES REQUIRED
The new software product, University Leisure and Lifestyle Manager (ULL) will be developed as an educational software and will work on smartphones or handheld computers. The software is the idea of experienced professionals from different high-profile engineering colleges, training institutes and universities across India associated with ITPL.
It is thus imperative to build a new department for it and identify all the resources required for the development and plan their usage and cost accordingly. The plan will progress through various stages of development. At each stage of development, the department will require different resources like working space (a room with seating capacity for employees), equipment (few computer machines, internet connection, algorithm design and coding software, network server machines and memory space disks), labor (developers and a project leader) and other resources (electricity and other services). Some of these resources could be arranged from the existing resources of the company and some of the resources would be arranged externally.
Stage 1 – At this stage, basic necessities for the initiation of the function need to be harnessed and the process will undergo through its development phase (development of software). The duration of the stage will be of 9 – 12 months. Following are requirements along with their details:
Office Space – a room with seating capacity of maximum 25 people is required along with necessary furniture and basic amenities. This space can already exist in the firm or might have to be taken on rent. For our analysis, we consider the office space to be taken on rent. Assuming each employee needs a space of 5 ft. x 5 ft = 25 sq. ft. for seating and space is required between the desks, space for computer servers and walking space, we can estimate the office floor area to be 1500 sq. ft. assuming typical rent in New Delhi is INR 50 per square feet, the total rent of this space comes to INR 75,000 per month (or ₤1,072 per month)
At the initial stage, 10 – 15 desk computer machines will be required which will cost around INR 30,000 each, total INR 300,000 (₤ 4,286) for 10 machines
Since ITPL is already developing various software, we assume that Internet connection, Network software and server space and coding software are already existing with the company
To start the new department, the company would require 1 Project Leader and 10 Developers at the initiation stage. They need to be hired from the best schools of India to develop the software. The typical compensation for a developer in India is INR 1,000,000 per annum (₤ 14,286) and INR 1,500,000 (₤ 21,429) for project leader. The total compensation comes to INR 11,500,000 (₤ 164,286) per annum.
Other resources like electricity, water etc. are assumed to pre-exist in the office and their cost is included in the rent.
Hence the total cost at Stage 1 comes to ₤ 181,436 for year 1, which can be approximated to ₤ 200,000 so to include other expenses which might not be included in this analysis.
Stage 2 – In this stage, the process has already developed the software and requires testing before launching the product in the market. The duration of the stage will be 2 months. Following are the requirements that need to be added to the Stage 1 resources –
To carry out testing, 5 people are required. Typical compensation for a testing specialist in India is INR 700,000 per annum (₤ 10,000). Total compensation for the two months will be ₤ 8,334
Computer systems for Testing people will cost 5 * ₤428.6 = ₤ 2,143
Therefore, total cost during Stage 2 (2 months) = Stage 1 charges (excluding computer costs) + cost of new resources = (200,000 – 4,286)*2/12 + 8,334 + 2,143 = ₤ 43,096
Stage 3 – this is the launching and expansion stage where the product will be launched in the market and expansion of the team will be required to market the product, maintain the product, develop new features and test them. The office space has to be expanded once the office space gets filled up. Server space might also need an expansion if the demand for a product increases. We estimate that for the first 10 months of this stage, the existing office space is used and then onwards a new larger office will be required. We have shown the costs associated with this stage for first 10 months below:
To market the product, people with relevant marketing & sales experience and MBA degrees will be required. The typical compensation in India is INR 1,200,000 p.a. (₤ 17,143 p.a.). People to carry out maintenance of existing software will also be needed, and the typical compensation for them is INR 500,000 p.a. (₤ 7,143 p.a.). Assuming 3 marketing people and 3 testing people are required, total compensation for them becomes ₤ 51,423 p.a.
6 more Computer systems will cost ₤ 2,571.6
Therefore, total cost during first 10 months of Stage 3 = Stage 2 charges (excluding computer costs) + cost of new resources = (43,096 – 2,143) * 10/2 + 51,423 * 10/12 + 2,571.6 = ₤ 250,189.1
Hence, the total cost during year 2 = 43,096 + 250,189.1 = ₤ 293,285.1 This can be approximated to ₤ 300,000 to round-off the figure. At the end of two years, the department is supposed to generate revenue and expand as per the demand. The following table summarizes the cost for setting up the department for the first two years:
| | | |
| --- | --- | --- |
| | Year 1 | Year 2 |
| Cost of Resources | ₤ 200,000 | ₤ 300,000 |
2 b. IDENTIFICATION AND COST OF TRAINING AND DEVELOPMENT OF STAFF REQUIRED
Training and development of employees are essential for the employees – to improve their skills and performance at the organization and hence improve the performance of the organization as a whole. Training of staff also helps in developing an appropriate culture in the employees, which lays down the founding stones of the development of its people.
Training of staff is a prime requirement when the work force is high and people of different profiles work together. When the team size is small, they can share required knowledge and skills amongst themselves easily, without any formal orientation. However, when the team size increases, the learning process becomes slow and thus learning has to be induced through formal training programs and knowledge sharing programs.
Hence, in this case too, no formal training will be required for the first year, when only a few developers and a team leader comprise the team. From second year onwards, the team expands to include staff for testing software, maintaining software and marketing the final products. Hence appropriate training has to be given, as this software is not a standard software available in the market.
The initial training shall be provided by the developing team only, which shall reduce the initial costs of the department. As the size of all the team increases, further training requirements will be fulfilled by external trainers. The training will range from that of developing the software, testing methods required for software, maintenance activities for software to help for usage of software. Managers shall be provided with a different kind of training, to counter both the technical perspective and managerial perspective of the product.
Assuming each staff member requires 10 hours of training before initiation of job and 4 hours of training after every quarter or work, we can estimate that an employee requires a total 26 hours of training for his first year and 16 hours from subsequent years. We can assume that cost of such training is approximately INR 7,000 per hour (₤ 100 / hr), the total cost of training of each employee is ₤ 2,600 for the first year and ₤ 1,600 from subsequent years. Assuming that the company employs around 25 employees at the end of second year and 35 employees at the end of the third year, the training costs for the third year = 10*2,600 + 25 * 1,600 = ₤ 66,000.
2 c. IDENTIFICATION OF SOURCES OF ALL RESOURCES REQUIRED
It is very necessary to identify the sources of resources required as this determines the cost and quality of resources, which shall finally determine the profitability of an organization. As already discussed, few resources will be assumed to pre-existing in the company, as the company is already into software development. Other resources are to be harnessed from the best possible sources at appropriate costs.
Office space – The office space can either be pre-existing or will be taken outside the existing space. An office near the existing office shall be preferable as this reduces the time to travel between the offices.
Staff – the department will recruit from the top schools of India and some industry experts to carry out the product development. The marketing manager shall be an experienced person with an MBA. The people for testing and maintenance shall be recruited from Tier-II colleges of India or with the necessary experience.
Computers – The computer machines shall be procured from Dell computers, which provides custom computers according to the needs of the organization.
But above all, the most important resource is the funding required. The source of funding needs to be determined appropriately as the department will not generate revenue in its first year. We recommend the firm should take a floating rate loan to prevent itself from the risk of interest rate fluctuations. Another source of funding can be venture capitalists and angel investors. Funding from such investors generally come at lower costs but require equity capital to be shared.
3. PLANNING, IMPLEMENTATION AND CONTROLLING
3 a. PLANNING AND TIME SCALE OF IMPLEMENTATION
Strategic release management positions the direction for product development by siding with the product development plans with the business and technology strategy of the company. This implies considering the general strategic aspirations of the company jointly with the competences and accessibility of people that do the real work in concurrence with planning future releases of products (Burgelman, 2002). The initial control point is the planning of future releases and the final control point is examining whether the goals have been congregated and whether the positioned direction is still applicable or necessitates modification in the release plans. The roles that take part in strategic release management ought to comprise at least the most imperative stakeholders or stakeholder perspectives of the products. These might be such as the CEO, sales and marketing, customer services, product development, product management, and foremost customers. The time horizon for strategic release management in a disordered environment is 6-12 months, or 2-3 product releases ahead. The time horizon ought to be corresponding both with the marketplace and the internal competences of the company. In the time horizon the future product releases and the required release projects are planned at a high level of concepts (such as product idea, key new features and technology, quality goals, release timetable, coarse resource allocation) and documented, such as in the form of a combined release plan or a product and technology roadmap (Davenport et al, 2006). This approach there is a baseline against which to make exchange decisions, such as whilst customers request something that has not been planned for the coming future. As well, if a customer makes a demand of something that is by now in the roadmap, one can ask if the customer can wait until the planned release in 4 months, in its place of right away varying current plans and unruly work in progress.
The decisive role of the resource allocation process in putting a company's strategic purpose into action. A company's strategy is what emerges from the resource allocation process, not what goes into it. This implies that in addition to being time paced with, such as foremost roadmap revisions each 6-12 months, strategic release management ought to be represented in resource allocation decisions at least on the time prospect of an augmentation (Schilling, 2006) because the outcome of increments is what the company in fact does. In small companies, the resource allocation decisions are particularly imperative because there is a very narrow likelihood to bestow resources for longer periods of time. This is where tempo can put in stability and control. Strategic release management is entailed with commercial product management, pipeline management, and development organization.
The release project cycle is related to the development of a release of a product. A stable release rhythm assists keep development focussed and offers opportunities to control development. The initial control point of a release cycle is release planning and the final control point is the release decision, such as deciding whether the product account developed can be released or not. Relying on whether the release is internal or external, the quality goals and release measures can vary. The roles that participate in a release project are the project team and strategic release management depiction for the control points. The time prospect for a release project is 3-4 months, all through which a release candidate of the product is developed. In the start of the release cycle, the release is planned and specific based on the goals and priorities set in the roadmap or long-standing release plan. This consists of deciding on the schedule and content of the increments in the project and appointing the project team. As well, one requires planning when and how going to test the product, so that can guarantee that the quality of the released description is adequate to make releasing the product likely. This comprises allocating essential redraft time in the end of the project cycle to fix the defects that necessitate being fixed (Wonglimpiyarat, 2004). Because the project is time boxed it implies that the schedule cannot fall. The necessities require being prioritized so one can create decisions on changing the scope of the project if everything cannot be ended in the schedule. On the basis of release goal s set by strategic release management, decisions regarding lessening the scope can be made, as long as the release goal is not conciliated.
3 b. PLANNING AND DEVELOPING MARKETING STRATEGY
Successful innovations necessitate successful marketing. A marketing idea holds that the key to accomplishing organizational goals consists in determining the requirements and desires of target markets and delivering most wanted satisfaction more efficient and capable than competitors. An unusual marketing strategy requires being applied in moving from early on adopter to the early majority to contain diverse buying patterns (Holt, 2002). It seems that market entry can be attained rationally effortlessly while survival cannot. The release of an innovative product to the mass market carries high levels of risk with that of various opportunities. The choice of a target market is a precondition to pursuing a niche marketing strategy in the early majority segment. As this has been acknowledged as a foremost challenge in commercializing an innovative product, the competences of a company must be allied with the essential strategies and tasks that are needed to achieve this goal. A quandary for small innovative software companies is having a suitable mix of marketing expertise in entering a typical commercial software background. Discovering the entire product solution comprising added-value and configuration with market needs is indispensable to set up and to cut off catalysts. Close customer relationships help out to categorize the requirements of the target market. In small companies, this is most probably to be carried out in the course of business networks, where a direct sales approach is unsurpassed fitting to early adopters. Small companies generally have inadequate resources for sales and marketing for commercializing products themselves. Marketing alliances in the course of strategic networking thus happen to vital. Strategic alliances to support product promotion in the course of word-of-mouth amongst industry consultants (Mohr et al, 2004). To kindle word-of-mouth communication, interpersonal communication and networking are vital abilities that are necessary to vigorously promote the company and the product to major contact points of the target group's network. There are three modes in which virtual marketing communication might be effective and they are creating a presence, relationships, and mutual value.
The conjectural positioning in accordance with the MISP model is that one product must be acknowledged and marketed, refined to include innovators, work with early on adopters and afterward take this one product athwart the chasm once the technology has been proved to work and is suitable for clients (Mohr et al, 2004). Once the decisive mass is attained, platform applications can be widened to a wider audience. Added products can afterward be released leveraging off the success of the first one, which goes on beyond the chasm. The launch of the platform thus begins with a release of a new software product utilizing a new technology in the backdrop. This technology might be of interest for innovators and early on adopters, nevertheless, every adopter group beyond the chasm place their adopter measures on factors other than technological newness. This would necessitate the company to decide upon one relevance prior to product launch with which the foremost market will be entered.
In accordance with MISP, it would be perfect to generate responsiveness and enthusiasm amongst innovators previous to product launch by pre-announcement. There might be true for definite adopter groups in later stages nevertheless the early adopters groups usually reply with interest to pre-announcement and crave to learn more regarding new technologies upfront. Specified that pre-announcement enhances with purchase cycle length and increasing learning necessities, the timing of pre-announcement is perceived as optimal (Mohr et al, 2004). The release of the website a year prior to the technology is completed is a preannouncement strategy pursued by the company due to pressure from investors. Nevertheless, it comes out that customers or interested parties are just originating from direct personal contacts, and that no contact has been set up in the course of the website, which is the pre-announcement channel.
There exists a link amid these two adopter groups as the niche market product leverages off the experience and trustworthiness of earlier adopters. This might not influence eventually adopter decisions though it might take away barriers of insecurity and risk linked with any purchase decision (Holt, 2002). Thus, product responsiveness is regarded as a cross-segment catalyst amid early on adopters and early on the majority. Early on majority adopters necessitate to solve a current business crisis with new benefits, lessen risk, and have enough trust and integrity in the new product.
3 c. MONITORING AND CONTROLLING
The issue of salesforce control system has got substantial notice over the past decade. With most of that notice focused on the consequences of making use of a control system, just one empirical study has delved into control system antecedents. Because the salesforce is recognized as the most vital marketing tool in the company-customer interface, a thorough understanding of the factors influencing the choice of a control system is necessary (Burgelman, 2002). Certainly, failure to match the right control system with a company's or industry's exclusive framework might direct to organizational turn down in the long run. A control system is a set of processes that a company uses to monitor, direct, assess and recompense its sales personnel. It is planned to control salesforce behavior and activities in such a mode that organizational objectives are attained. The sales literature gives two system categories namely behavior-based control system (BBCS) and outcome-based control system (OBCS). A BBCS assesses the salesforce in wake of the selling process, and recompense is typically in the course of a fixed salary. An OBCS assesses the salesforce in wake of end results, and compensation is generally incentive-based. Traditionally, sales managers focused largely on the OBCS. Nowadays, nevertheless, the OBCS is extensively used jointly with the BBCS in a range amid the two control systems. Rising use of the BBCS is driven by such economic principles as Agency Theory and Transaction Cost Analysis (Schilling, 2006). Both of these theories have been broadly used by marketing scholars to work out benchmarks for constructing a control system for specified background, sales person and organization-specific characteristics. Agency Theory supposes an undecided sales environment and information cost, distinctive restrictions in the high-tech world. Therefore, the archetypal unstable environment of high-tech companies ought to influence the control issue. Nevertheless, there have been very few experiential studies on this subject and none that purposely deals with the high-tech framework.
The dependent variable is the salesforce control system elucidated as two contrasting systems namely behavior-oriented and outcome-oriented. In real terms, nevertheless, sales managers hardly ever decide one system over the other, opting instead for a hybrid scheme lying anywhere amid the two extremes (Davenport et al, 2006). A BBCS necessitates a superior degree of sales person monitoring, directing, assessing and rewarding by sales managers. Utilizing a more behavior-oriented control system promises that the salesforce will carry out as the sales manager necessitates, offering for the long-standing success of the organization and better cooperation among sales people. On the other hand, an OBCS necessitates less monitoring, directing, assessing and rewarding by the sales manager, and the sales people are accountable for their results. The selling process is not compulsory; leaving the sales person open to choose which actions are best matched for making a sale. Nevertheless, a lack of path might damage the business in the long term because the sales person might be unwilling to partake in non selling tasks. On the compensation side, a BBCS entails a larger percentage of fixed salary than incentive pay, whereas an OBCS entails a greater percentage of incentive pay.