Referencing Style Assignment Help With Unpublished Work
6) Unpublished work : -
a) Papers, Theses and abstract : - The title of the document is presented in roman letter and quotation mark. The details may vary according to the nature of the document.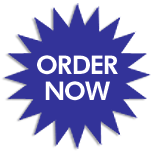 Langdon, WB 1996, 'Data structures and genetic programming', PhD thesis, University College, London.
Bouchert-Bert, L 2002, 'When humans entered the northern forests: an archaeological and palaeoenvironmental perspective', MA dissertation, University of Calgary.
---
Unpublished Work Assignment Help By Online Tutoring and Guided Sessions from AssignmentHelp.Net
---
b) Referring Manscript : - Sometimes it is difficult to provide the details of the manuscript, in such case be systematic
Adams, DE 1917, 'My journey to Khartoum', in possession of MA Adams, Adelaide.
Joyce, TA 1931, 'Report of the British Museum expedition to British Honduras, 1931', in possession of the Central Archives of the British Museum.
Referencing Style Online Tutor | Referencing Style Homework Help | Referencing Style Homework | Referencing Style Help | Referencing Style Solutions | Referencing Style Problems | High School Referencing Style | Referencing Style Tutor | Referencing Style Online Tutoring | Online Tutor | Term Paper Help | Process Scheduling Assignment Help | Homework Help | Tutor Online | Online Tutoring | Homework Tutoring