Rational Rose XDE Assignment Help
Rational Rose XDE, an "eXtended Development Environment
IBM Rational Rose XDE Developer editions offers a rich set of model-driven development and runtime analysis capabilities for building quality software applications for software designers and developers a rich set of model-driven development and runtime analysis capabilities for building quality software applications. By the use of IBM Rational Rose the need of organizations targeting both J2EE-based and .NET-based system for complete visual design and development environments is fulfilled.Get help for your Assignments on Rational Rose XDE for UML Diagrams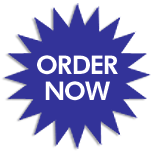 The Architects and Designers practice model-driven development with Unified Modeling Language (UML)by the use of Rational Rose XDE Modeler.
Rational Rose XDE Developer also allows data architects and DBAs to create logical and physical data models for DB2, Oracle, Sybase, and SQL Server databases.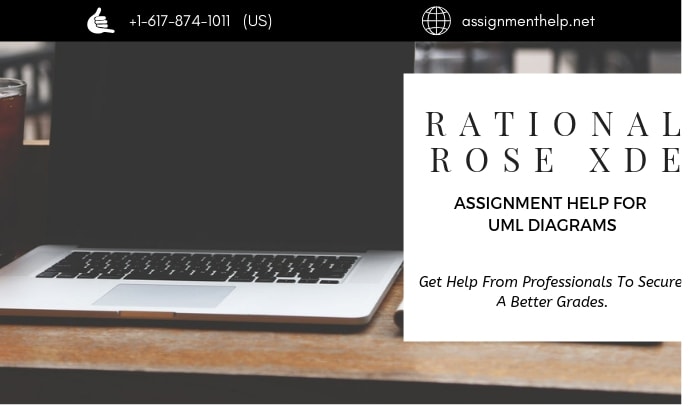 Rational Rose XDE Features
Practitioner benefit: No need to switch between tools for design/development
Project manager benefit: More productive team
Rational Rose XDE Assignment Help By Online Tutoring and Guided Sessions from AssignmentHelp.Net
Business benefit:Improved learning curve and productivity In-shell integration of Rational Purify Plus Purify Plus for Windows is inside XDE Developer Plus
Practitioner benefit: Benefit from cutting edge performance and runtime analysis tool without leaving the IDE
Project manager benefit:Prevents memory corruption errors and memory leaks, pinpoints performance bottlenecks, and reveals untested and dead code
Business benefit: Better software products Visual Trace Run application and automatically capture a visual record of its behavior in the form of a UML diagram Practitioner benefit:

Understand application. Capture and document software behavior. Visually identify error-prone code.
Project manager benefit: Better overall software. Faster ramp up for team
Business benefit: Better software products Visual custom patterns/code templates Visually implement reusable design patterns and custom code templates Practitioner benefit:

Better reuse of design and code
Project manager benefit: Organized reuse in the team and leveraging of advanced skills on team
Business benefit: Higher productivity, better sharing /dissemination/use of knowledge within team Multi-model support Define multiple models that ca n be used together Practitioner benefit:

Faster loading, better structured project
Project manager benefit: Flexible project and team structuring
Business benefit: Flexible ownership and management of products Controllable model-code synchronization Switch between manual and auto synchronization modes Practitioner benefit:

Ability to try out what-if scenarios easily
Project manager benefit: More productive team
Business benefit: Higher productivity Tight integration with key tools Seamless integration with key lifecycle tools Practitioner benefit:

Simpler work environment
Project manager benefit: Easier to manage requirements, documentation etc
Business benefit: Better software overall, higher productivity, better work environment Free-form modeling Use informal and formal diagrams for communication Practitioner benefit:

Communicate intent, ideas and design
Project manager benefit: Better communication with non technical parties
Business benefit: Better software UML modeling Extensive support for UML Practitioner benefit:

Single language and tool across the project
Project manager benefit: Single language and tool across the project
Business benefit: Increased quality and reduced misunderstandings UML database diagrams Create UML database diagrams Practitioner benefit:

Database analysts can model static entity relationships as well as database dynamics
Project manager benefit: Better communication within the team
Business benefit: Increased quality and reduced misunderstandings Extensibility Interface Access to models and commands via scripting Practitioner benefit: Automation of tedious tasks
Project manager benefit: More productive teams
Business benefit: Higher productivity and automation Multi-language support Multiple languages available e.g. Java, C++, VB, Ada, CORBA, etc. Practitioner benefit:

Ability to use a single tool for complex projects
Project manager benefit:Reuse skills on multiple aspects of project
Business benefit: Modeling skills transferable across organization Application to data model synchronization Transformation between application model and data model Practitioner benefit:

The mapping between the application model and the database model is automatically maintained
Project manager benefit:Application model and database model stay in synch
Business benefit:Better alignment of applications and data Physical architecture modeling Create component and deployment diagrams for database implementations Practitioner benefit:

Allows data modelers to visually view the implementation of structures in table spaces and databases
Project manager benefit: Better implementation planning
Business benefit: Simple problem analysis and understanding of security issues Logical and Physical data modeling Logical data requirements modeling, physical database design modeling

Practitioner benefit: Visual modeling and analysis of logical data requirements and database design
Project manager benefit: Unify data architects with software architects
Business benefit: Fewer unique tools required
To submit UML Use Case assignment Click here
Free online UML diagrams resources
Usecase Diagram Homework Help | Class Diagram Assignment Help | UML Diagram Help | Sequence Diagram | Use Cases Help | Activity Diagram | Online Tutor | UML Visio | Learn UML Digram | Homework Help | Dissertation Help | Term Paper Help | UML Class Diagram | Component Diagram Help | Diagrams Architecture | Database Diagrams | UML Homework Analysis | Diagram For XML Schemas | Online Tutor | UML Digram Assignment Help | UML Visio Assignment Help | UML Programming Help | Programming Homework Help | Homework Assignment Help | UML Homework Online | Composite Structure Diagram | Deployment Diagram Help | Object Diagram Assignment Help | Package Diagram Homework Help | UML Online Tutor | Online Tutoring