Human Rights in Africa Assignment Help
Human Rights in Africa: A Historical Perspective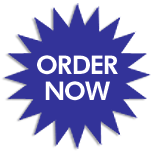 Human Rights
Human rights are certain rights which a person or a human has possession of from the time they are born. These are understood moral norms and principles to regulate the human behavior. These rights are often violated by certain sections of the society towards the weaker sections of the society and hence need to be protected by others. These are generally protected by municipals and international forums and NGOs. Human rights are treated as legal rights in municipal and international law. These rights are cannot be taken away from an individual as these are fundamental rights "to which a person is inherently entitled simply because she or he is a human being," and which are "inherent in all human beings" and cannot be discriminated regardless of their nation, location, language, religion, ethnic origin or any other status. These are regarded all over the world and are same of each and every human being.
These human rights assert the importance of empathy for every human being. They impose obligations on a person by rule of law to respect the human rights of others. They should and cannot be taken away from an individual except in some specific cases where in the individual is either subject to unlawful practices or execution. The word "right" in 'human rights' creates a conflict of mind sets. But there is clear consensus about general human rights involving an array of rights such as the right to a fair trial, protection against enslavement, prohibition of genocide, free speech, or a right to education. Now the conflicts between mind sets arises according to the importance different people give to the set of human rights. Some think that human rights should s=consist of basic rights only pertaining to the minimum standards to avoid the worst – case abuses whereas others put it at a higher pedestal and see them as of a higher institute.
To know more about the general concept of human rights and its implications in various parts of the worlds along with the age old struggle for its establishment in a large number of the third world countries log on to assignmenthelp.net where we provide you with readymade and customized assignments along with information on any topic.
Africa
As it is known, Africa is world's second-largest continent is also densely populated to the extent that it is the second-most-populous continent in the world. Africa is termed as the second largest with the facts that it has an area of about 30.3 million km² or11.7 million square miles which also includes the adjacent islands. It can be claimed by the fact that it occupies almost six per cent of Earth's total surface area and 20.4 per cent of its total land area. To focus on its population, it has an estimated population of 1.1 billion people according to the database of the year 2013, it accounts for about 15% of the world's human population.
Human Rights in Africa
Being such a huge continent with a large population does make it difficult to abide by human rights due to the varied mind sets. The influence of
Colonialism,
Wide Spread Poverty,
Racism (Tribalism, Etc,) Migration
Gender Bias,
Monopolies Of Power,
Ignorance
Religious Intolerance
Lack Of Judicial Autonomy
Border Conflicts
Restriction On Press
---
Human Rights in Africa Assignment Help By Online Tutoring and Guided Sessions from AssignmentHelp.Net
---
And many more factors are main reason for violation of human rights in Africa.
Since the beginning of colonialism in Africa, the population was exploited and given unfair treatment. Main basis of this were the disparity in color, culture, poverty, globalism, and a prevalent sense of supremacy in the minds of both the colonizers and the population. The first prominent voices for protection of human rights came at the time of the anti – colonialism period.
Initiatives to Improve the Conditions of Human Rights
The most important initiatives are:
The Universal Declaration of Human Rights (1948)
International Covenant on Civil and Political Rights of 16 December 1966
The International Covenant on Economic, Social and Cultural Rights of 16 December 1966
The Optional Protocol to the International Covenant on Civil and Political Rights of 16 December 1966
The Second Optional Protocol to the Covenant on Civil and Political Rights, aimed at the abolition of the death penalty (resolution 44/128 of 15 December 1989)
These constitute the International Bill of Human Rights added to the United Nations Charter.
The base of The African Charter were the three pivotal rights summarizing to the concepts of people's rights and the imposition of duties on individuals. Also the charter played an important role in solidifying the prohibition of grounds of differentiation. In 1981 The African Charter was adopted by everyone in times when Africa had only, Gambia, Senegal and Botswana as democratic states in the whole continent. This Charter signified that human rights could no longer be ignored in the continent of Africa to all the international platforms. In the year 1986 the Charter came in to force and till 1987 the African Commission of Human and Peoples' Rights had taken up their role to look up into the matters of human rights. And in the June of 1998 the Protocol to the African Charter on the Establishment of an African Human Rights Court was bought into action.
Impact of Human Rights Movement in Africa
Many African human rights organizations budded in various parts of the continent with same objectives, yet they vary in their origin. These organizations have been around since the year 1955. It is observed that a number of such organizations which officially exist had different mandate but still worked for the protection of human rights.
The 1980's was an era when Africa saw new non- government organizations grow in the continent with an objective to serve humanity and society. Most NGOs had predetermined objectives associated with problems in social justice and the rights of the individual in countries like Nigeria, Kenya, Tanzania and Zimbabwe. One such prominent organization was the Law Societies and Catholic Peace and Justice Commissions which played a significant role in many countries.
But this was and is not easy as there still exist problems which these organizations face and need to overcome. These problems were:
Lack in the coordination of different regions.
Lack of coordination and collaboration at the national level.
Shifting of organizations to urban areas while rural areas left with little help.
Societal/ethnic/ tribal divisions
Funding
Therefore after the previous study we can say that Human rights as a legal concept is a relatively recent idea or a change in the African continent. We see that some of the promises which were made about such rights being guaranteed under global, continental, regional and national legal instruments have remained unfulfilled.
As of today, the situation of human rights in Africa is still not good and has been reported as poor by many organizations. The united nations along with many government and nongovernmental institutions feel that it this issue is of grave concern and needs more attention.
With the above information we can suffice that Human rights are essential for each person and needs to be respected by everyone. This article focuses on the history of human rights in Africa and its problems and various other aspects. As much as it sounds fascinating from the top studying about the different movements and important events in detail tends to get boring and making an assignment on such a topic without much preparation is very difficult. So to release some stress from your shoulders assignmenthelp.net is here to help through it. We are one of the most prominent Assignment Help providers in Australia as we ace in making assignments along with providing extra but relevant information on any topic which relates to academics. You name it and we know it. Also we have a good news for all you last minute people! We have a 24/7 helpline where you can contact us anytime and we'll help you. Not only this we have an expert team of tutors and professional writers who are experts in their respective fields. Therefore we assure you that your assignments will be in safe hands as our tutors and professional writers take assignment with full dedication and complete them, without any errors. Also we assure you that your assignments will be plagiarism free and totally original. If you don't believe us you can check!