Computer Architecture Assignment Help
Computer Architecture:
Computer Architecture is the Internal structure of a digital computer, encompassing the design and layout of its instruction set and storage registers. The noun computer architecture or digital computer organization is a blueprint, a description of the requirements and basic design for the various parts of a computer. Modern computer architectural performance is often described as MIPS per MHz. This metric explicitly measures the efficiency of the architecture at any clock speed.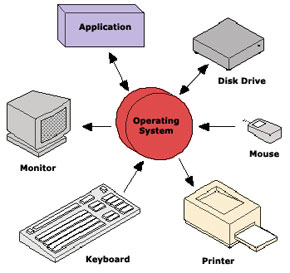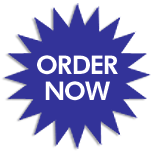 Get the Best Computer Architecture Assignment Help Online
At AssignmentHelp.Net we are more than just an academic assignment writing services provider, we also want our students to raise their scores as much as they can so they can exceed in their future academic tenure. We are not only going to provide you with online computer architecture assignment help services but also actively train you in such a way that you can clearly PERCEIVE how to properly write a computer architecture homework in a structured manner. With our computer architecture assignment writing services, you can peacefully resume your studies and never worry about the due dates. We offer 24/7 customer support and provide reliable assistance with an assurance of A+grades.
A good way to learn about such topics is to see how a well-designed machine is made and used. Hence, the following article makes some connections between the theoretical concepts about computer architecture and the practical designs in today's electronic devices. Nowadays whether it is programming, designing, or any other application, almost all the services are being delivered in the cloud. The cloud services are primarily delivered by Data Centres which is a facility used to house computer systems and associated components. Apart from the security aspect, it is important to select the data center in an effective and beneficial location. Site selection is diverse based on various criteria.
Three parts of Implementation in Computer Architecture Assignment Help
Implementation is the process of developing and administering the architecture of computer systems.
Implementation of hardware
This is the most important aspect and it entails the designing and integration of hardware, software, and other electronic components. In terms of hardware, there is a need for the development of chips, memory chips, and other physical devices. The hardware needs to be designed so as to be compatible with the software. There is also a need for the development of tools for administering and configuring the hardware.
Implementation of software
The software needs to be developed so as to be compatible with the hardware. This means that the software needs to be designed so as to be able to run on the hardware. There is also a need for the development of tools for administering and configuring the software.
Implementation of communication systems
This aspect entails the development of communication systems so as to be able to transfer data between different parts of the computer system. There is also a need for the development of tools for managing and configuring communication systems.
Outstanding help with Computer Architecture and Organisation assignments for students
Our computer architecture assignment help expert undergoes a lengthy process of rigorous screening and interviews. The tutors we hire are always ahead of their counterparts and engage students more actively in their lessons. Once we have provided them with expert computer architecture tutors, these students have reported better performance in class and excellent grades in their assignments. Our computer architecture assignment helpers in the USA also provide written feedback for every student's individual performance. This way, students get to know what their weaknesses are and can focus on improving them. Furthermore, we also provide an extended revision policy for our Computer Architecture assignments for university students. However, with the goal of 360-degree academic support to the students, our computer architecture assignment help tutors also extend our academic help services to cover the entire gamut of computer science.
Pay Someone to do my Computer Architecture Assignment Help Services
Most students search online to pay someone to do their computer architecture assignment or online computer architecture assignment help services. So assignment help is the right platform for you to get writing assistance or guidance for your academic project. Our BEST Qualified & Experienced Subject Experts will always give you suggestions to make your assignment perfect with well-written and researched data that also focuses on maintaining the quality and grammatical accuracy with the customized USA, and the UK referencing format in every course of computer architecture. This course also includes two main topics hardware and software.
Low-level languages and high-level languages are part of the software in computer architecture. In hardware, students will learn the design of processors and mainly focused on the main board of computers. At the end of this course, students should know about computer systems hardware, the way hardware in combination with low-level and high-level languages work and provide a good basis for further studies which involve computer systems You will study in detail the complex way these systems interact with each other as well as focusing on digital component level.
Email Based Assignment Help in Computer Architecture
We are the leading online Assignment Help provider in Computer Architecture engineering and related subjects. Find answers to all of your doubts regarding Computer Architectures. Assignmenthelp.net provides homework, Assignment Help to the engineering students in college and university across the globe.
Our Computer Architecture Assignment Help services are affordable, easy and convenient for school, college/university going students. Receiving Computer Architecture Assignment Help is very easy and quick. Just e-mail us by clearly mentioning the deadline of your assignment/homework work. Computer Architecture can be complex and challenging at many times, but our expert tutors at Computer Architecture Assignment Help make it easy for you. We provide quality Computer Architecture Assignment Help to you within the time set by you. Computer Architecture Assignment Help also helps students with Computer Architecture lesson plans and work sheets.
To submit Computer Architecture Engineering Course click here.