Following are the briefings of cold war summits along with the year when they were held.
February 1945, Yalta Conference: Roosevelt, Stalin and Churchill met and had the following discussion: Agreements on among other aspects the setting up of the UN, the division of Berlin & Germany, free elections for Eastern European countries and help from the USSR in fighting Japan.
July-Aug 1945, Potsdam Conference: Truman, Stalin and Attlee met and had the following discussion: Agreements among other items on the Western borders of Poland, the zones of occupation in Germany were established, Nazi war-criminals were to be put on trial and USSR given permission to take reparations. Truman had secretly been testing the atomic bomb.
July 1955: Geneva Summit: Eisenhower, Krushchev and Eden met and had the following discussion: Issue of German reunification raised, which Russia accepted as long as German remained neutral. Khrushchev suggested the dismantling of NATO & Warsaw Pact. Eisenhower called for 'Open Skies' policy
May 1960, Paris summit: Eisenhower and Krushchev met and had the meeting but the meeting was abandoned after the U2 spy plane crisis.
June 1961, Vienna summit: Kennedy and Krushchev met. Negotiations between US and USSR were tense with either side trying to gain the upper hand, Kennedy later confessed that Khrushchev 'beat the hell out of me'.
June 1979, Vienna summit: Carter and Brezhnev met and had the following discussion: Details of SALT II treaty, negotiated at Vladivostok Summit in 1974 between Ford & Brezhnev ironed-out.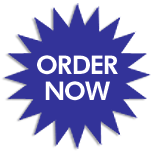 November 1985 Geneva summit: Reagan and Gorbachev met. The summit helped establish a rapport between the two leaders even if little of substance was achieved.
Oct 1986, Reykjavik summit: Reagan and Gorbachev met. Gorbachev proposed phasing out nuclear weapons in return for US abandonment of SDI.
Dec 1987, Washington summit: Reagan and Gorbachev met. INF (Intermediate Nuclear Forces) agreement signed scrapping intermediate-range ballistic missiles.
May-June 1988, Moscow summit: Reagan and Gorbachev met. Details of the earlier INF agreement were ironed-out. Followed-up later in the year with a meeting in New York where further cuts in Soviet arms were announced.
Dec 1989, Malta summit: Bush and Gorbachev met. No new agreements but Soviet foreign secretary, Shevardnadze announced the superpowers had 'buried the Cold War at the bottom of the Mediterranean'.
At www.assignmenthelp.net  is a online tutoring website designed to provide solutions to the queries related to Assignment Help, homework help, project help or dissertation help or any other kind of tutor assistance. Students of history can get help with history or history project help in all the sub-disciplines of history subject through our website. To get history Assignment Help all a student needs to do is to register at our website, pay a nominal fee and submit the required assignment with the deadline. As soon as we receive any assignment we immediately assign our expert professional tutors with the work of solving the assignment within the prescribed deadline. Call us, chat or email us to get answers to all your queries any time of the day 24*7.