Referencing Style Assignment Help With Book Referencing
1) Book Referencing:-
a) With 1 author:- All the general rules are applied directly.
Welch, Kathleen E. Electric Rhetoric: Classical Rhetoric, Oralism and a New Literacy. Cambridge: MIT, 1999. Print.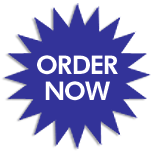 b) With 2 or more author: - The names of authors are separated by a comma.
Sennett, R., & Cobb, J. (1972). The hidden injuries of class. New York.
Flexer, RW, Baer, RM, Luft, P & Simmons, TJ 2008, Transition planning for secondary students with disabilities, 3rd (edn), Pearson, Upper Saddle River, New Jersey.
---
Book Referencing Assignment Help By Online Tutoring and Guided Sessions from AssignmentHelp.Net
---
c) Anonymous: - No Author name is specified. Start directly with the title.
The eliciting of frank answers 1955, Engineering Publications, Florida.
d) More than one book by the same author in the same year: - Lower case should be placed immediately after the year to distinguish.
King, P 1984a, Power in Australia, UQP, St. Lucia.
------1984b, Solar power, Macmillan, Melbourne.
e) Edited Books: - Indicate editions by "(Ed) or (ed)" immediately followed by the Authors' name.
Venkatachala ,B.J. (Edn)2009, Inequalities : An Approach Through Problems, Hindustan Book Agency, New Delhi.
f) Books with different editions: - Show what edition followed by the title of the book.
Wilson J, Molecular Biology of the Cell, Fourth Edition: A Problems Approach, 2nd edition,2009, Engineering Publications, Florida.
g) Chapter in edited book:- Write the chapter name just after the authors' name .
North, D 1980, 'Energy use at home', in S Scott & N Peel (eds), Energy conservation, Academic Press, London.
h) For corporate Author:- The Department/corporation is written instead of Authors' name.
Department of Energy 1980, Projections of energy needs, HMSO, London.
i) Indicating page numbers:- Sometimes it is necessary to cite the page no also. If so, write the no. as the final item of citation.
Oppenheim, PL 1981, Advances in power engineering, Springer-Verlag, Berlin, p. 70.
j) For Electronics books : - For electronic books this pattern is followed:
<year of creation/revision>, <Title>, < edition/version of the material>, < Sponsor's name and place or publishers' place >, <viewed day month and year>, < URL or the website address>
Fitzgerald, FS 1920, This side of paradise, Scribner, New York, viewed 18 January 2005, <http://www.bartleby.com/115/>.
k) For chapters in Electronic books :- Again the same pattern is followed but with a slight variation
<Year of creation or last revision>, <'Chapter title', in book editor(s) (ed.)>,< Book title>, <name and place of the sponsor of the source (publisher, place)>, <viewed Day Month Year>, <URL either full location details or just the main site details>.
Gould, SJ 2000, 'More things in Heaven and Earth', in H Rose & S Rose (eds), Alas, poor Darwin: arguments against evolutionary psychology, Harmony Books, NewYork, viewed 17 January 2005, <http://ezproxy.usq.edu.au/login?url=http://site.ebrary.com/lib/unisouthernqld/Doc?id=10015543>.
l) Articles that are cited in book :- Full reference of journal along with page no. is given while citing the articles in a book.
Oppenheim, PL 1981, 'Power politics', Journal of Power Engineering, vol. 1, no. 3, pp. 19-26, quoted in Strong, K 1985, Advances in power engineering, Springer-Verlag, Berlin, p. 70.