Mechanical Design Of The Primary Reformer Assignment Help
Introduction:
Pressure vessels are significant items of equipment in the process plants required by many industries. Pressure vessels can be defined as any container pressurized above or below atmospheric pressure.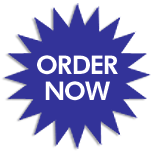 The basic design of a furnace consists of a rectangular or cylindrical shell typically constructed from steel and the inner walls are lined with refractory brick. The Primary reformer which is the process system where the reaction occurs consists of a bank of tubes arranged horizontally or vertically around the wall of the furnace. The pressure inside these tubes is normally between 27 to 30 bar. Therefore these tubes are considered as pressure vessels.
Chemical engineers usually carry out preliminary mechanical design in order to:
Check the feasibility of the proposed equipment design.
Estimate the vessel cost for economic analysis.
Mechanical Design Of The Primary Reformer Assignment Help By Online Tutoring and Guided Sessions from AssignmentHelp.Net
Determine the vessel's general proportions and weight for plant layout purposes.
Procedure:
Design maximum Pressure

Determine Material of Construction




Design of loadings
Calculate the required Reinforcement
Thickness calculations
Calculate Heads
Design of Supports
Assignment Help | Mechanical Engineering Assignment Help | Mechanical Engineering Homework Help | Online Tutoring