Management, People and Organisations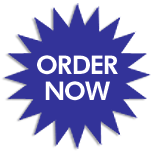 Assignment 1:
Presentation:
Case study: Terjesen, SA. (2003) Knowledge Management in Accenture: 1992-2001 in Gooderham. P.N. and plordhang, 0. (eds) International Management: Cross Boundary Challenges, Oxford: Blackwell, pp234-255.
Identify, discuss and prioritise the key issues and managerial challenges within the case and any potential problems that may arise.
Based on your analysis. outline your recommendations for Accenture's Management team.
Assignments should incorporate the basis of your analysis in the light of the case and discussions should be supported with critical engagement with theory.
Case Study Writing Help | Case Study Help | Case Study Assignment Help | Case Study Homework Help | Writing Services | Thesis Help | Psychology Term Paper Help | Buy Essays | Assignment Help | Homework Help | Online Tutors | Writing Help | Dissertation Help | Term Paper Help | Online Tutoring